The video includes a clip of an interview Bourla did with CNBC on Dec. 14, but the video does not note the date. In that interview, host Meg Tirrell asked when Bourla planned to get the shot. In his response, Bourla never refused to get the vaccine — he simply noted that, at the time, it wasn't yet his turn. "As soon as I can, I will. The only sensitivity here, Meg, is that I don't want to have an example that I'm cutting the line," Bourla said, according to the CNBC transcript. He went on to say he was 59, in good health, and not a frontline worker. "My type is not recommended to get vaccination right now," Bourla said.
— Associated Press writer Jude Joffe-Block in Phoenix contributed this report.
U.S. vice presidents are not required to salute service members
CLAIM: Vice President Kamala Harris disrespected the military when she failed to salute the military escorts when boarding Air Force Two on March 19 in Georgia.
THE FACTS: After Harris wrapped up her trip to Georgia to meet with grieving members of the Asian American community following a mass shooting, social media users began sharing a video of her boarding Air Force Two claiming she had failed to salute the troops at the base of the stairs.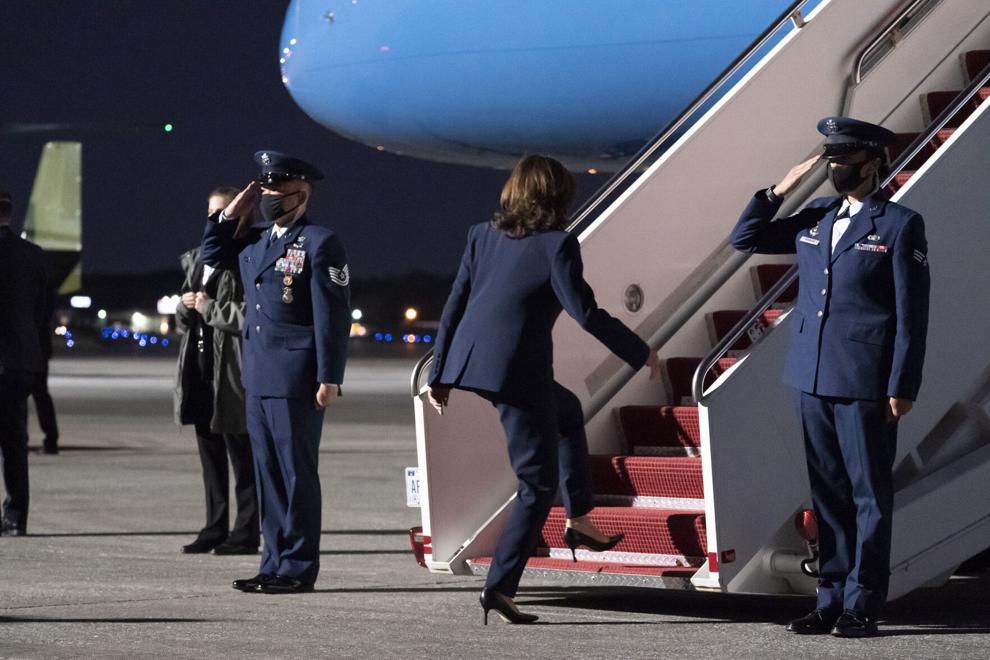 The video, viewed more than 900,000 times on Twitter, was shared widely by conservative social media accounts in an attempt to paint the vice president as unpatriotic and disrespectful to service members. "DISGRACEFUL:@VP Kamala Harris refuses to salute the honor guard at the steps of the aircraft. It is a clear demonstration of her dislike for those in uniform, both law-enforcement and military," tweeted Bernard Kerik, former New York City police commissioner.