(EAST ORANGE/ORANGE, NJ) – On this last day of Women's History Month, before the clock strikes 12 midnight, TAPinto wanted to pause from all the Coronavirus news and take the time to highlight women in our communities making a difference.
In honor of the many s-heroes, we have created our second annual "East Orange and Orange 100 Women of Power and Progress" list.
The criteria used to select each woman was as follows: 1. The woman must be a resident of or work in East Orange or Orange. 2. She must use her life and platforms by way of career, volunteerism, social media, etc. to promote positivity, unity, and the uplifting of other women within one of the two municipalities and beyond.
East Orange and Orange 100 Women of Power and Progress
TAPinto East Orange/Orange does not believe in rating women and therefore this list is organized in alphabetical order.
(Adrienne left with Goldie Burbage on right and listed below)
Adrienne McCall, Co-founder Systas 4 Systas. Adrienne devotes her community efforts to serving on the board for some of Essex County's most prestigious influential organizations such as Historical Society of East Orange, Inc., Essex County Prosecutors' Office Community Advisory Board, Housing and Community Development Network of New Jersey, and Salvation Army of Orange and Maplewood. She is a crucial player at East Orange City Hall Department of Planning and Economic Development and assists with afterschool programming at the East Orange YMCA. Her commitment to her fellow citizen and community is how she wants her legacy to be remembered.
Adrienne Wooten, Councilwoman At-large for the City of Orange, has the goal to improve the health of the community by emphasizing prevention, environmental control, health promotion, and education. She continues to invite the community to use the services provided by the Department of Community Services. In 2016 Adrienne became one of the newest members of the City Council of Orange Township. She was reelected in 2020, and received the highest votes in the election. 
Aja Baldwin, Aide to East Orange Mayor Ted R. Green, integrity, passion, commitment, and drive mixed are a few of the character traits Aja has. She holds positions on various boards throughout the City as well as in several nonprofit organizations. She is the lead coordinator for city-wide events and projects such as the Mayor's State of the City, community clean-ups, cultural festivals/presentations, youth programs, and many more.
Alberta Daniels, the 91-Year-old community activist who the corner of North Maple and Lafayette Avenues was named after. She is a founding member of the East Orange Women's Alliance, and one of the first women appointed to the East Orange Board of Fire Commissioners. Alberta continues to serve her community at the age of 91. She is the proud East Orange High School graduate, and one of the longest serving members of the East Orange Democratic County Committee.
Alicia Holman, Councilwoman City of East Orange Councilwoman Alicia Holman, was sworn into office on January 1, 2006, as Fifth Ward Councilwoman.  She is a lifelong East Orange resident and attended the East Orange Public School System. Councilwoman Holman is currently serving her fourth consecutive term as a member of the Governing Body.  During the 2015 session, she served as Chairwoman of the Legislative Body and has served as Chairwoman of the Public Safety, Housing, Licensing & Inspection, and the Law and Legislation Committees.  Councilwoman Holman has also served as a member of the Finance and Public Works and Planning & Grants Committees and as a member of the Negotiation and Personnel Committees. Councilwoman Alicia Holman attended Bloomfield College and Rutgers University.  She is a Youth Program Specialist with the Essex County Department of Citizen Services and previously served as an Insurance Manager and Claims Adjuster Corporate Manager for an import and export packaging company.  Councilwoman Holman also served as a Project Coordinator with the Newark Economic Development Corporation and Riverfront Corporation. Councilwoman Alicia Holman is a Fifth Ward Democratic Municipal County Committee Leader, the "Make a Wish" Foundation, and the Bethel Presbyterian Church Community Outreach Meal Program.
Alicia Robinson-Riche, the Investors Bank Branch Manager in East Orange, is skilled in relationship building, community outreach, negotiation, commercial lending, banking, and coaching. Previously the very successful Branch Manager in Montclair, Alicia, is seeking opportunities to become entrenched in the city and its happenings using her platform at the bank as a way to give back to the residents. Look for her at local events.
Amy Lewis, East Orange First Ward Councilwoman, and a fierce labor leader, Councilwoman Lewis Councilwoman Amy Lewis, was sworn into office on January 1, 2016, to represent the First Ward.  She was re-elected on November 5, 2019. Councilwoman Lewis is a Teamster Union Representative, who represents over 2,000 plus Health Care Workers within Teamsters Local 97 Union. She is the Medical Health Director for Teamsters Local 97. She is responsible for overseeing the Teamsters Business Agents and staff who represent University Hospital employees, Rutgers University, and Rowan University employees as well as Correctional Facilities in the State of New Jersey medical health care employees. In 2013, Councilwoman Amy Lewis was appointed to the New Jersey Legislative Black Caucus, "Labor Round Table" Committee by Senator Ronald Rice. She is a First Ward, District Leader with the East Orange Democratic Municipal County Committee. She sits on the Executive Board of the Teamsters National Black Caucus and is the President of the Teamsters Black Caucus-Northern New Jersey. Councilwoman Lewis has served as the Chair of the Public Safety Committee and the Arts, Recreation & Cultural Affairs Committees.  She has also served as a Member of the Finance, Health & Education and Housing and Licensing Committees and as a member of the Personnel and Labor Negotiation Committees.
Andrea McPhatter, School Board Member of the City of East Orange, working on innovative programs to bring to the children and parents of East Orange. An active parent and volunteer for local youth sports and a champion of the Jersey Explorer Children's Museum on Dodd, Andrea is committed to using her talents to help East Orange, and its youth succeed.
Angelina Killane-Sims, Founder of AAngelsNJ, after being diagnosed with breast cancer at the age of 39, and after two years of treatment and surgery to achieve remission, Angelina found a calling to serve women with breast cancer. She started the organization that has since provided services and support to more than 100 underserved and underinsured women, and their families, as they battle against this deadly disease. A regular at women's events, workshops, and programs, AAngelsNJ is doing the real work of helping women get back and forth to doctor appointments and even assisting with health care cost when able.
Anita Champagne, Assistant Superintendent, Division of Curriculum East Orange School District, while serving the school district/community of East Orange for the past nine years, Ms. Anita Champagne has held the position of Assistant Principal for East Orange Campus High School and Principal for Cicely L. Tyson Community School of Performing and Fine Arts. She has collaborated with all stakeholders to address issues directly related to student achievement. As a transformational principal, Ms. Champagne has created programs and structures that ensured that all students attending Tyson Middle/High School are college and career ready. During her tenure at Tyson Middle/High, she successfully managed the School Improvement Grant (SIG) of approximately 2 million dollars for three consecutive years. As a result of effective monitoring, she has been recognized as an educational leader who has successfully taken Tyson MS/HS out of priority status and placed in the 92nd percentile in the State of N.J. under the 2017 Federal mandates established through ESSA. Some other notable achievements for the school under her leadership at Tyson have included, but are not limited to, being recognized in the September 2014 issue of Inside New Jersey as one of the best high schools for academics and the arts, awarded Bronze status by U.S. News from 2015 through 2018, named a Model School in 2016 by the International Center for Leadership in Education (ICLE), acknowledgment from N.J. Assistant Commission/Chief Learning Supports and Specialized Services Officer for increased student achievement, as well as being the recipient of the EOEA 2018 MLK Keeper of the Dream Award. Ms. Champagne implemented school turnaround principles and significantly improved student achievement in all grade levels at Tyson Middle/High for every year of her leadership, ultimately leading her school out of status in 2018. By the end of the 2018-2019 school year, a graduating class of approximately 103 individuals have collectively earned over 11.5 million in scholarships.
Anna "Mother" Hawkins, crowned a queen elder in Orange, Mrs. Hawkins is admired by all and she just turned 101. She has the honorable distinction of being the longest active servant of Bethel Baptist Church.  She was born on March 18, 1920 in Geneva, Alabama, and her parents moved to Dothan, Alabama shortly after.  She is one of six children (three girls and three boys) born to Reverend and Mrs. W.B. Neal. In 1922, the family relocated to New Jersey.  In 1917, Rev. Neal and several others were instrumental in the founding of Bethel Baptist Church in Orange, NJ, and Rev. Neal was installed as its 1st Pastor. At the age of 11, Mrs. Hawkins was baptized at Bethel by her father and Pastor, Rev. Neal.  She is a charter member of the RB Chorus (named for her sister, Ruth Bloxom), and President Emerita of the Deaconess Board, a position she held for 32 years. For many years she was the Advisor for the Angelic Choir (she considers youth "her heart"), and Advisor for the Women of Bethel. Mrs. Hawkins was educated in the Orange Public Schools, but was unable to complete her senior year of high school due to family circumstances. When Mrs. Hawkins was able to drive herself around, she would extend herself in Missionary work by visiting nursing homes and hospitals and enjoying every minute of it.  She remains very active with her neighbors on Hickory Street. On the personal side, Mrs. Hawkins was the blessed wife of the late Deacon Thomas Hawkins, and together they raised 2 beautiful children, Renee and Daryl. She is also the grandmother of Daryl and Shaun Hawkins. Mrs. Hawkins is the recipient of many honors such as: City of Orange Township (presented by former Mayor Robert Brown), Church Women United, Ebenezer Baptist Church, the Mims Hackett Association, the Shiloh Baptist Association Women's Auxiliary Department, and Bethel Baptist Church Woman of the Year. On October 4, 2002, the Bethel Family gave Deaconess Hawkins an appreciation banquet at the Friar Tuck Inn in Cedar Grove, New Jersey. In 2018, in recognition of her community efforts, and because she had to leave school after completing 11th grade, Mrs. Hawkins received an honorary certificate during the Orange High School Commencement, in front of an enthusiastic crowd. Above all, "Don't give up on God!" is how Mrs. Hawkins regularly and lovingly encourages us to remain faithful to His promises! 
Antoinett A. Hall, Antoinett Hall holds multiple degrees in general science and is currently pursuing double majors at Bloomfield College, and was elected the Orange Democratic County Committee leader and secretary. She previously held a seat on the Orange Rent Leveling Committee and now sits on the City of Orange Budget Committee, along with the Zoning Board of Adjustments. She is the PTO president at Park Avenue School, the Orange Education Association's union representative, and the Orange Education Association's PRIDE and F.A.S.T chairwoman and a grant writer for the Orange School District; she mentors a sisterhood group, is a proud army mom, advocate, and voice for the children and community of Orange, NJ. 
Asia D. Smith, Chief Executive Officer/ Founder of Purple R.E.I.G.N Social Services for victims and survivors of domestic violence, abuse, and sexual assault which is known for delivering the highest levels of excellence. Purple R.E.I.G.N. is a 501(c)3 non-profit advocacy agency created by OVERCOMERS dedicated to: empowerment, prevention, intervention, education, and eradicating the vicious cycles of domestic violence and sexual assault.
Aziza Kibibi, Author, Activist, Motivational Speaker, Life Coach, Media Personality, Mother, Survivor, and Founder of Precious Little Ladies believes, "women are the foundation of our society and children are the guardians of our future. We must protect and support them because they represent where we came from and where we are going. If that is destroyed then the present has no purpose." Precious Little Ladies is a nonprofit organization committed to eradicating child abuse and sexual assault.
Barbara Heisler, GlassRoots Executive Director and East Orange resident has more than 25 years of experience in non-profit, education and government management; focusing on strategic planning, organization and board development, program design, communications strategy, fiscal oversight, resource development, and grant procurement. GlassRoots is a nonprofit glass art program for at-risk youth. Barbara was also the founding Executive Director for the South Orange/Maplewood Community Coalition on Race.
Blossom Vernon, Broker at Jordan Baris Reality, As Vice President of Jordan Baris Inc. Realtors, a Residential, Commercial and Luxury Real Estate Brokerage providing over 60 years of excellent customer service and outstanding Real Estate Experience to its clients throughout Northern New Jersey. Jordan Baris Inc is a member of Leading Real Estate Companies of the World and of the finest relocation entity both locally and globally. Both her sellers and buyers have benefited from a reputable full service company and a Broker Salesperson with the experience and knowledge of a changing market, she is extremely motivated and enjoys creating experiences for all involved in the real estate process. Blossom says, "I am having fun while I work and enjoying Real Estate. This business of real estate is a part of who I am, I live, breathe, taste, and enjoy the physicality and rewards of housing and meeting new and exciting people I am enthusiastic about waking up each day to a new challenge." As Vice President of Jordan Baris Inc, she manages, coaches, and works with an enthusiastic team of great agents, and fantastic clients.
Brenda Daughtry, Orange School Board member elected by the people and working to make a difference in the lives of children in the district.
Britnee N. Timberlake, the Assemblywoman representing East Orange, Orange, Clifton and Montclair is the youngest state legislator in NJ. At the Assembly, she has voted in favor of the common-sense gun legislation, equal pay for equal work for women, and earned paid sick days. Assemblywoman Timberlake has participated as various sponsors of bills and resolutions regarding foreclosure prevention, student loans, anti-sexual harassment, business incubator funding, free/reduced school meal program expansion, and Medicaid coverage of birthing doulas for pregnant women. Most notable, with grass-roots advocates on her side, she was the driving force behind the $15/hr. Minimum Wage incremental increase, and the independent investigation law if someone loses their life during interaction with law enforcement. Timberlake drafted the "People's Bill" and has been fighting to prevent foreclosures and evictions during COVID-19 for homeowners, renters, and landlords during COVID-19. She is a leader on environmental issues including authoring laws to stop lead poisonings through abatement. From 2015-2017, she was the District Three Essex County Freeholder and the President of the board. Timberlake was the legislative leader of one of the largest counties in the State of New Jersey with a budget of over 700 million dollars. At the time she was the youngest Freeholder elected in the State and the only current African-American female President of a Freeholder Board. While a Freeholder, to level the financial playing field, Timberlake authored an affirmative action law establishing a set-aside and joint venture program to increase economic opportunity for women-owned, minority-owned, and veteran-owned businesses. She is a mentor to many other young women in politics, and a mother of two.
Brittany Claybrooks, East Orange 2nd Ward Councilwoman, was elected at the November 5, 2019 General Election to serve as Councilwoman of the Second Ward.  She recently received her Master's in Urban Planning and Development from New York University and a Bachelor of Science Degree in Healthcare Management from Florida Agricultural and Mechanical University. Passionate about creating greater economic opportunities for residents of inner cities and developing communities via comprehensive policy and equitable allocation of public resources, she believes inclusive community development to be among the most effective ways to create positive change.
Catherine Willis, East Orange resident, former Director of Senior Services for East Orange, President of the Essex County Board of Taxation, Director of the Essex County Division of Community Action and held a leadership role with the Girl Scout Council of Greater Essex and Hudson Counties. She also successfully lobbying several states to enact "motor voter" legislation that enables residents to register to vote when they apply for a driver's license or registration.
Cayce Cummins, Ed.D, Principal of Newcomers' Academy, click here to see her in action,
Conchita Crawford, Executive Director/CEO at East Orange/Orange Community Development Corporation. Affectionately known as "Connie" she has established herself as a result oriented leader and community change agent for the last thirty-five years. Connie attributes the longevity in her field to humbleness and compassion towards her fellow man. "This isn't about me but how we can help stabilize a crisis. If you love what you are doing in your career choice then it's not work. I love what I do."
Cristina Mateo, Former Orange School Board member who worked to make a difference in the lives of children. She is also a long time employee of the Orange Housing Authority in which TAP  featured a story on her many accomplishments back in February 2018. 
Cynthia Su'ad Brown, Clerk to the East Orange City Council and community advocate, Cynthia uses her talents to assist where needed. Whether through promoting cultural expression or supporting other women, Cynthia is there.  
(Darlene Ivey pictured left with Tracy Munford on right mentioned below)
Darlene Ivey, Teacher at Toussaint Louverture and founder of the Social Etiquette Club, Darlene is dedicated to helping inspire the youth into success by teaching proper table and social etiquette to children. She is the supporter of many women in elected office and always willing to volunteer when able.
Debbie Epps Rose, Owner of Black Beauty Salon in East Orange who participates and spear heads many community service projects. She volunteers each year to cut and style wigs at Assemblywoman Britnee N. Timberlake's Covered with Compassion wig giveaway for women with health related hair loss. Fun fact: she is also the one that keeps Mrs. Goldie Burbage's (listed below) and Assemblywoman Timberlake's hair healthy.
Debra Joseph-Charles, Ed.D Principal of Rosa Parks Community School see her in action by clicking here.
Denise White, Former Principal of Oakwood Avenue Community School, see her in action by clicking here. Current Principal at Central Elementary School.
Donna K. Williams, is the beloved former At-large Orange Councilwoman, current Policy and Legislative Director for Assemblywoman Britnee N. Timberlake, Radio Talk Personality on All Politics are Local, and Real Estate Agent at Jordan Barris. Donna is a lifelong resident of Orange and a member of the Class of 1985 of Orange High School. As councilwoman, she was known for many community-driven initiatives. She spearheaded the Township's affirmative action initiative government bid opportunities for women, minorities, and vets. Donna understands the duty to people and country as a military veteran of the United States Air Force and is always there when called upon. Donna embodies public service to people, and is involved in many grassroots initiatives to promote positive change and awareness throughout the community. From getting the message out that people who are on parole or probation can now register to vote, feed people struggling with food insecurities every Friday, and working to roll out vaccinations, Donna does it all.
East Orange Fire Department's Divine 7. The EOFD now has the most women on their Fire Department in the State of New Jersey. (From left in photo) Chrystal Nicols, Rosalyn Johnson, Maria Cavero, Melissa Charles, Nicole Edmonds, LaSha Johnson, and Quiana Smith make up what TAPinto East Orange/Orange is calling the Divine 7. These women are inspiring ladies all over the country and showing the world women can be anything they want to.
(Elza Cival Right and Lekisha Bondurant listed below to left)
Elza Cival, Manager of Code Enforcement in the City of East Orange, Elza, is the one leading the implementation of the vacant and abandoned property act to reduce the amount of vacant and abandoned homes in the City of East Orange. Elza is also an entrepreneur, restaurateur, and supporter of many women in and out of public office.
Erica Stewart, Ed.D Principal of STEM Innovation Academy of the Oranges, see her in action by clicking here.
Evelyn Akushie-Onyeani, Esq. is currently the Head Election Attorney for the East Orange Democratic Committee, Prosecutor for the City of East Orange, and is the owner of a well respected law firm, Onyeani Law Firm LLC. She volunteers her time handling pro bono cases on behalf of citizens in the community. She is known for uplifting and mentoring young women who are interested in entering the legal profession. Evelyn is a social activist, a proud wife and mother of four children. Evelyn could teach a class in what EO Native Whitney Houston was singing about when she said, "I'm Every Woman" as she makes her work-life balance look easy.
Evelyn and Traci Motley, owners of Motley Apartment Management has been a leader in property management since 1980. This family business is one who takes pride in ownership by trying to accommodate every resident efficiently, with a no-nonsense approach.As a family they built an empire of apartment buildings and believe in female ownership and success. 
Faith Alcantara, Principal of Heywood Avenue School, see her in action by clicking here.
Gerri Cole, the longtime aide to Former Assemblywoman now LT Governor, Sheila Y. Oliver, Gerri is an active volunteer throughout the city. Adorned with many awards for her extensive service to the community, Gerri is most proud of how she has been able to support and even pray for women in leadership.
Goldie Burbage, the first African American in the history of East Orange to serve as Secretary to a Mayor (James Kelly) as well as Secretary to the Director of the Law Department, the Tax Collector and as Secretary to the Business Administrator of the East Orange Board of Education. In addition, she served as Secretary to the Honorable William S. Hart, who succeeded Mayor Kelly as the first African American Mayor of East Orange. Under Mayor Hart's administration, she created the city's first Personnel Office and was appointed by Civil Service as the city's Chief Personnel Officer. At 95 years old Burbage continues to be active in the community, serving on the boards of The Historical Society of East Orange, Inc., The Salvation Army of the Oranges and Maplewood and the East Orange Chamber of Commerce, to name a few.  In 2019, TAP was on the scene to see a street in the 5th Ward in which she resides, be named after her.
Guadalupe Cabido, Orange School Board member elected by the people and working to make a difference in the lives of children in the district.
Holly Andrews, known as "Holly for Homes." She is a dedicated Realtor with Keller Williams Village Square Realty for sellers and buyers and a well thought of housing advocate. With years' experience cultivating first-time homebuyers, Holly is committed to helping people achieve the American dream through the wealth building tool of homeownership.
Ida Woody, Woody Home for Services Owner, The Woody funeral business in Orange started in 1913 when Mary Colson Woody opened the Woody Funeral Home in her home at 163 Central Place. She was the first woman funeral director licensed by the State of New Jersey. Mary Colson Woody was born in Petersburg, Virginia in 1874. She attended Petersburg public schools and studied nursing at the Dixie School of Nursing in Hampton, Virginia. While working in Danville, Virginia she met and later married David D. Woody in 1902. Jim Crow laws existing in the South at this time, not only restricted the personal freedoms of African-Americans but also limited their employment opportunities. For this reason the couple decided to migrate North after their marriage. They were at the vanguard of what came to be known as the Great Migration, the relocation of several million African-Americans from the southern states to northern cities. After settling in New Jersey, David D. Woody went into the funeral business and established the Woody Funeral Home that thrived for over sixty years in the North Ward of Newark. The funeral business was a relatively new industry that really started during the Civil War, little more than fifty years earlier. Most of the preparation of the body took place in the home of the deceased. After embalming and dressing the body at home, a casket was brought to the house and a wake was held in the "parlor" or living room. This was followed by the funeral at a church. A unique segment of Mrs. Woody's clientele were unmarried women she served – often domestics – who preferred a lady embalmer. Mrs. Woody became an active member of the Orange community. She was a founding member and longtime treasurer of the Orange Chapter of the NAACP and was very active in the St. John's Methodist Church located at that time on Hickory Street in Orange. Mrs. Woody moved her business to 200 Central Avenue in Orange in the 1930's. In 1942 the business moved to its present location at 163 Oakwood Avenue. Mary Woody retired in 1944 and the funeral home was taken over by her eldest son, T. Colson Woody, a graduate of Virginia State College and New York University School of Business. In addition to running the funeral home, he established a small tax preparation business and the funeral home name was changed to Woody "Home For Services". Colson was appointed to the Orange Planning Board and the Orange board of Education and was active with the Oakwood YMCA, the "Colored" Y and the Boy Scout Troop at Union Baptist Church. In the early 60's John Scott Lee, of East Orange and Russell Jackson of Montclair joined the staff. John, who started while still in high school continued at the funeral home for over 50 years until his death in 2014. Russell has remained on the staff for over fifty years. An addition to the funeral home in 1972 doubled its space to include a chapel and lounge. After the death of Colson Woody in 1974, Clifford White managed the business until his death in 1987. Colson Woody's youngest daughter, Ida and Clifford White's youngest daughter, Sharon are now funeral directors continuing the business.
Ivy Peeples, Principal of Garvin School in East Orange.Ivy is well respected among both the staff and the students. 
Jacquelyn Blanton, Principal of Orange Early Childhood Center, see her in action by clicking here.
Jacqui Greadington, former East Orange Education Association President and labor leader, Jacqui, is responsible for leading the charge for better contracts for teachers. She is known for supporting strong women in leadership and is always available for encouragement and advice.
Jamie Summers-Johnson, South Ward Council Member, educator, and firefighter's wife, Jamie, is all around about public service to the community. A well-respected teacher in the town, her students, rave about how she makes learning fun.
Janet Mitchell– Dedicated to community and promoting sisterhood, Janet is involved in numerous organizations throughout the Oranges. Committed to fostering Caribbean cultural activities and women empowerment organizations, Janet is thought of when putting together a team to make a difference.
Jaqueline Johnson, former 2nd Ward Councilwoman, "Jackie" was one of the longest-serving city council people in the City's history. A believer in helping other women succeed in public office, she passed the baton to current East Orange Councilwoman, Brittany Claybrooks, who she offers mentorship to in her retirement from City Council.
Jaqueline Jones, Assistant Director of one of the largest County Human Resources Departments in the state, "Jackie" has set herself apart as the go-to person and consummate professional to address employee concerns. This is a role she manages during regular times and is now on the front line during COVID-19 organizing employee activity while promoting social distancing. Civically involved through the East Orange and Essex County Democratic Party, Jackie stands firm beside her husband LeRoy J. Jones, Jr. as a confidant, strategist, and a resource to him as he fulfills his many political roles. Jackie has a no-nonsense yet humorous style when mentoring many young women. Jackie is inspired by, celebrates, and encourages women in power throughout the year, most notably at her very successful annual Women of Excellence event.    
Jeneitta Gomez, community organizer, district leader, and right hand to the campaign of her husband, Casim Gomez for Council in East Orange. Quiet yet intentional about supporting women in power and public office by way of volunteerism or financial support.
June Jones Green, a quiet force, June is a working professional experienced in management. The wife of Mayor Ted R. Green, June is the main organizer behind most of the Mayor's programs, most notably the Mayor's Ball and the Mayor's Annual Golf and Scholarship Tournament. June, a keen observer, helps the Mayor succeed in his vision for the city. She is the matriarch of the Green family and a caregiver to the community as a whole. June supports and promotes many women in power and public office and is an advocate for leaving the door open for others to come in behind you.
Kareemah Williams-Brent, an all-around creative force, Kareemah is an organizer and supporter of many youth and art programs. Most recently, she was involved with organizing a poetry night at East Orange Campus High School. Kareemah is also the proud wife of East Orange Councilman, Mustafa Brent and well respected throughout the community.
Karen Jackson, Director of East Orange Child Development Corp., setting the standard in supporting children and their families.
Karen Machuca, Principal of Scholars Academy in Orange, see her in action by clicking here.
Karma Warren, MD, an emergency medicine physician in Newark, affiliated with multiple hospitals in the area, including Veterans Affairs New Jersey Health Care System-East Orange and Clara Maass Medical Center. She received her medical degree from Rutgers Robert Wood Johnson Medical School and has been in practice between 11-20 years. Dr. Warren is on the front lines of COVID-19 and we salute her for her service. She is also the wife of Orange Mayor Dwayne Warren.
Kaylan Jones, is the emerging artisan behind, Forever Audacious. She works in a variety of media, but favors Accessory Design. For her, the theory of turning your passion into profit rang true. She began creating accessories while studying Fashion Merchandising & Textile Design at Virginia State University (Petersburg, VA.). As her affinity for designing and crafting grew stronger since childhood, she quickly decided to follow in her family's footsteps of entrepreneurship, and started her own craft business in 2008, which has taken her all across the country to various exhibits and festivals.
(Ira right and Allison named above to the left)
Lady Ira Lewis, Executive Legislative Aide to Assemblywoman Britnee N. Timberlake, Ira reaches those with needs in the community offering help through her knowledge of nonprofit organizations. "Being a humanitarian is my thing…my weakness has always been to give support to people and help them to reach the next level; to get out of poverty. I have always been doing that, but with this position, I am able to do even more." For years, Lady Ira has catered to people with needs ranging from housing to financial. But even before landing government work, she'd been a force to be reckoned with, as a humanitarian and advocate for the vulnerable. Lady Ira Lewis has been very generous to the community: She helps anyone she meets in need and has a deep compassionate heart for service to others. Around Christmas time, Lady Ira dresses like Santa and delivers gifts to children in low income housing. Throughout the year, she organizes flag raisings and cultural festivals of celebration to give the African and Caribbean community along with allies of other ethnicities a place to fellowship and bond. During the holidays, Lady Ira goes directly to the needy to make sure it is known where to go to receive Turkey's for the holidays, while year around connecting the needy with food pantries to prevent families from going to bed hungry. Lady Ira even concerns herself with the political health of her community. She volunteers on many candidates campaigns for local and State elections in the City of East Orange and NJ State Assembly District 34 where she resides and works. In her native country of Guyana, Lady Ira is the visionary and founder of a library that families go to read and learn about the world. Lady Ira has also long been reaching the vulnerable through her own nonprofit she founded – the Guyana America Heritage Foundation. It was through this Foundation, and she was able to ensure that Guyanese boxing champion, Clive Atwell, undergo crucial corrective brain surgery.
Lady Rose, is a Singer, Song Writer, Author, and the Creator of RITTA BOOK, a literacy character that promotes reading for children. RITTA has been featured at many schools and birthday parties, with original songs written and sung by Rose, you will watch as the children eyes light up with eagerness to learn through reading.
Lekisha Bondurant, a key player in Mayor Ted R. Green's administration as an Assistant Director of Code Enforcement, she has a strong background in as a Redevelopment Assistant/Manager and 20 plus years of managerial experience. Lekisha supports many women in power and public office and is civically involved. Lekisha is considered a "go to" person when a task needs to be seen through from beginning until end. She works closely with the first lady of the city in both respect and friendship to assist in community organizing initiatives. Lekisha is also a hardworking female entrepreneur and real-estate agent.
Linda Gartrell Street, the Chief Chick and mastermind at Pink Dragon Artist Syndicate, LLC, Linda Street is a visionary strategist with more than 35+ years of diverse corporate and entrepreneurial experience. Pink Dragon Artist Syndicate, LLC represents the brightest, cleverest, funkiest, dopest, hottest talent and brands in art, entertainment and fashion. If you want public art space, Linda is the go to organizers of projects. She is the "Chief Chick" at many murals in East Orange.
Linda Rozier, Chaplain Dr. Linda Rozier, RN, CPT is the founder of Abundant Life Fitness and is the only multiple certified Combo Fitness RN in the area. She has nursing specialty backgrounds in Trauma and ICU and combines what she knows about the human body to promote fitness and a healthy lifestyle. Linda is a fixture in East Orange as a fitness instructor at the Senior Services Division at 90 Halsted, an active member of the East Orange Chamber of Commerce and as a clergy member in the area.
Lolita Cruz, former TIME Magazine executive and current Chief of Staff to Assemblyman Thomas P. Giblin, local real-estate agent entrepreneur, and everyone's fashion inspiration, Lolita has it going on. She is known to mentor many young women, from her granddaughter to women who are currently in or desire to be in leadership, Lolita advises. Always willing to give back, she organizes and participates in many fundraisers and encourages women to run for office. Lolita is a graduate of EmergeNJ a program that trains Democratic women in how to run and win for office.
Lorri "Latifa" Williams, is everyone's person in charge. There are not many people elected in urban Essex that have not had the help of Lorri "Latifa" Williams on their campaign. Committed to seeing women elected and supported in leadership, Latifa has branded herself as a hard worker, confidant to many, and a fashionista that everyone wants to take pointers from. Affectionately called "La," she is seen by leaders throughout the county as a person who will get the job done. These leaders include Assemblywoman Cleopatra Tucker, Mr. and Mrs. Mayor Ras Baraka, Assemblywoman Britnee Timberlake, and Mayor Ted R. Green, to name a few.
Marjani N. Jones, entrepreneur, began a facebook group called Beautiful Homes of East Orange to bring to light the beauty of historical homes in the city. An entrepreneur, Marjani also began a carrot cake company, does makeup, and volunteers with many groups including the NAACP and the East Orange Historical Society.
Marjorie Perry, founder and Chief Creative Officer of MZM Construction & Management Co., based in Newark, N.J. Perry has earned numerous awards and recognition for her entrepreneurial achievements, including being named one of the Top 25 Entrepreneurs in New Jersey and one of New Jersey's Top 50 Women in Business by the business publication NJBIZ.
Medinah Muhammad, Chief of Staff to Assemblywoman Britnee Timberlake, she is the youngest Chief of Staff in the State. Medinah, the former Public Relations Specialist at the Essex County Freeholder Board, has been the right hand to the Assemblywoman for four years. Medinah manages the legislative office and staff, while also running point on policy operations. She holds a Bachelors's degree from Montclair State University and a Masters from Rutgers University. Medinah is a graduate of EmergeNJ, a democratic program that teaches women how to run and win for public office. With a bright future in politics, Medinah is someone to watch as her star rises. 
Melody Scott, point person in Mayor Ted Greens Administration in East Orange. Melody is spearheading the long awaited parking changes coming to East Orange. She is also a supporter of many women in public office and seeks to uplift those around her and help wherever able.
Mindy Fullilove, Mindy Thompson Fullilove, M.D. is an American social psychiatrist who focuses on the ways social and environmental factors affect the mental health of communities. She is currently a professor of Urban Policy and Health at The New School.
Miryam Torres, President of Hispanics for Progress of Essex County and a longtime East Orange resident. Miryam seeks to make room at the table for all women, especially Latinas. She can be seen supporting women on all levels and spearheading many cultural celebrations.
Molly Rose Kaufman, is a community planner, journalist, and youth worker. Her writing has appeared in YES! Magazine, Kinfolk Magazine, and the New York Times. As a community organizer in Orange, NJ, she co-founded the University of Orange, a free people's university, worked with residents and planners to write the Heart of Orange plan and codeveloped ORNG Ink, youth-led, a user-driven art collective. She has a BA from Hampshire College, an MS in journalism from Columbia University, and was a 2016 Civic Liberal Arts Fellow at the New School. She currently serves as the University of Orange Provost & Program Director and is a Listening Consultant at HUUB.
Monique Redding-Munford, team mom and a chief volunteer, Monique, can be seen helping to support many youth programs and civic organizations. A critical part of Mayor Ted R. Green's team, Monique enjoys giving back and supporting other women in the process too.
Monique S. Griffith, MS, Psy.D., Director of the City of East Orange Health and Human Services, is leading the City alongside Mayor Ted R. Green through the coronavirus pandemic. When not responding to pandemics, Dr. Griffith's department is responsible for lead remediation, testing and screenings, and health public awareness campaigns.
Nadine Write-Arbubakrr, President and founder of Nassan's Place – a mother and advocate for children with Autism. Holds a Bachelor of Arts Degree in Business Management and Marketing and over twenty-five years of managerial experience.  Nadine founded Nassan's place out of her own experience raising a son with Autism. She has created programs for families who traditionally do not have access to top tier programming for children with special needs.
Naiima Fauntleroy, Grants Specialist for the City of East Orange, is proof a person can go away to receive an education and return to their community to use it to enrich, giveback, and grow the neighborhood that raised them. A graduate of Seton Hall Law and Bowdoin College, Naiima spearheads many initiatives throughout the City, most recently the COVID-19 rental relief program. Naiima is relied upon by many Directors in the City to get the job done. From art projects to skate parks all made possible by Community Development Block Grant funding in which she is the manager of, Naiima is committed to developing the City she grew up in. An advent supporter of women at all levels, Naiima has a special knack for advocating for new moms in the workplace.
Phyllis Bindi, Chief of Police for East Orange, Chief Bindi was first sworn in as an officer in 1991, and during her 25+ year career in law enforcement, she has served in multiple units while rising through the ranks to now lead a department that is recognized as a national leader in technology-led, real-time policing. Throughout her impressive and successful law enforcement career, Chief Bindi has been the recipient of multiple awards and recognitions for bravery and operational excellence from various local and state associations. She has been an integral part in the East Orange Police Department's change in culture by facilitating a proactive as opposed to reactive police department, decreasing crime by over 75% over the past 15 years, and making the city a safer place to live and conduct business.
Pia Letrice Frazier, everyone's favorite coach and athletic director. Pia runs a solid athletic program in Orange. Everyone she coaches is enriched walking away understanding the meaning of team work, dedication, and ethics.
Rachel Ford, Legislative Aide to Assemblywoman Britnee N. Timberlake and campaign strategist. Rachel has solidified herself as a campaign expert when it comes to organizing messaging, technology, design, and material for various women running for office. A graduate of Georgetown and current student seeking her Masters at Rutgers University in Public Health, Rachel is a bright star who will go far.
Rana Pullins, community servant and helper to many, she is the wife of Councilman Vernon Pullins of East Orange.
Renee Baskerville, MD, a part of the medical team for East Orange School District, a Councilwoman in Montclair Township and candidate for Mayor. Dr. Renee Baskerville is a woman of faith and fortitude, substance and service; a proud mother of a positive young man, and is "mom" to an extended circle of boys and girls, young men and young women in Montclair, East Orange, Orange and Newark. She is a pediatric and adolescent primary care physician and a school physician and health educator who has served the residents of Essex County for more than three decades. She has served as Fourth Ward Councilor for the past four years and was member of the Montclair School Board. Dr. Baskerville is a fourth generation Essex County resident and a product of the Montclair Public School System, St. Paul's Baptist Church, Grass Roots and YWCA families. She received her BS from Oberlin College and her Medical Degree from the New Jersey College of Medicine and Dentistry. She has provided pro bono and reduced-fee medical services to indigent and homeless families and HIV/AIDs babies in Montclair, East Orange, Irvington, Newark, and Orange. Immediately following her graduation from Oberlin College, Dr. Baskerville taught in the Montclair Public Schools. She taught a group of students who were in the Interim II Program – a program populated by students on whom many given up and marginalized, believing that their behavior precluded them from attending regular classes and thriving in the "main stream." Dr. Baskerville has never met a child who she believed could not learn. Dr. Baskerville's service as a health provider and healer began as a Pediatric Resident at UMDNJ- United Presbyterian Children's Hospital. She expanded her service to the East Orange area in 1993 when the company for which she was working, Newark Community Health Centers, opened a satellite to serve the Oranges. Following her tenure in the East Orange satellite office, she served as Director of Pediatrics at the Newark Multi- Medical Plaza Comprehensive Care health facility, the Newark Mini-Surgi Site, and later as a private practitioner. She established a community-based center for "at risk" teens in Newark and participated in the development and health care provision for several school-based health facilities to expand access to quality, affordable health care. She served as the pediatrician for the Leaguers Head Start facility and on the Board of Directors as the Health Advisor for the Newark Head Start. She also served on the board of directors of the Montclair and Orange Head Start programs, and the Newark Babyland Nurseries, and as the school physician for East Orange Campus High.
Rev. Dolores Johnson, Pastor Unity Baptist Church of the Oranges.
Reverend Corina Johnson, Reverend at Calvary Baptist Church, Corina has mentored countless young women who are thriving today.Through helping to organize missionary trips abroad, sponsoring nonprofit organizations that help women, by creating volunteer opportunities for the youth to help seniors, or just in her practical preaching style, Reverend Johnson has a contagious outlook on life rooted in women's equality. A member of the National Council of Negro Women, Revened Johnson is always looking to help other women. 
Rita Butts, Manager of Senior Services for the City of East Orange. Rita is a specialist in human services and captivates audiences with her enthusiasm. Ms. Butts has served more than 15 years as a nonprofit professional specializing in early childhood education. Rita is loved by the elders of the community because they know she will do anything in her power to help enrich their lives. Rita is also a supporter of many women in leadership and acts as a mentor and friend for them in terms of career and social advice. Through COVID-19 Rita has been the epicenter of relief from food insecurity as the Senior Center partnered with others to give away hundreds of thousands of pounds of food. 
Robin Gordon, Director of Administration at HANDS a Community Development Corporation a nonprofit developer of affordable housing. Passionate about housing issues and their critical influence on the health of a family and a community, Robin has volunteered with Habitat for Humanity since 1994. She also volunteers at a community soup kitchen and homeless program.
S Aisha Steplight Johnson, Dr., is an educator who has over 25 years of experience administering academic units and programs at colleges and universities. Her passion has been to work with units to help diverse students to achieve academic success in preparation for career and life success. She is the Dean of Liberal Arts and Sciences at Essex County College (ECC), which includes the Africana Studies Institute, Bilingual Studies, Biology and Chemistry, Humanities, Louis Stokes Alliance for Minority Participation, Math and Physics, Social Sciences and the Urban Issues Institute. Previously, she was the South Carolina State University Executive Director of the Academic Success Academy, which served as the base for the newly-created Center for Teaching and Learning (CTL) for faculty professional development, the General Education Curriculum (GEC) review efforts, and the planned Early College High School. Dr. Steplight Johnson formerly served as the Associate Director of the Office of Diversity and Pluralism (ODP) in the College of Agriculture and Natural Resources (CANR) at Michigan State University (MSU), where she implemented programs to interest, recruit, fund, and retain diverse graduate students. There, among other efforts, she worked with faculty in the College of Agriculture and Natural Resources, the Graduate School, the Office for Inclusion and Intercultural Initiatives, HBCUs, diverse professional organizations that served Chicano and Native American groups (e.g., SACNAS), as well as African American and other groups (e.g., MANRRS). She was a member of the CANR Office of Academic and Student Affairs Faculty Learning Community (FLC) on Evaluating Excellence in Teaching, and co-authored the article "Evaluating Teaching Excellence Across Diverse Disciplinary Units Within Agriculture Higher Education," published in the NACTA Journal (2010, March), and she also co-presented a poster session at the MSU Faculty and Organizational Development (FOD) FLC conference.
Sadie Richards-Ganesh, queen of volunteerism, Sadie uses her many talents to enrich the community around her and support women in leadership and growth.
Sarah E Jones, Esq., Director of Government Affairs at Horizon Blue Cross Blue Shield of NJ and former right hand to Congressman Donald Payne Jr. Sarah has strong, longstanding relationships throughout the State of New Jersey. Her previous experience includes working for Congressman Bill Pascrell, Jr. as his Essex County Field Representative and the late Congressman Donald Payne, Sr. She has also worked as an election attorney on several local and statewide campaigns. Sarah began her legal career as a law clerk to Superior Court Judge Michael J. Nelson. She also served as Associate Counsel at Hunt, Hamlin and Ridley, Senior Counsel at the Newark Housing Authority, and Counsel to the Council President for the City of Newark. After earning her undergraduate degree in Political Science from Richard Stockton University, Ms. Jones went on to receive her J.D. from Nova Southeastern University. She is a member of the Association of Black Women Lawyers of New Jersey. Sarah has established herself as the consummate professional and role model for young professional women all over. She is called upon and thought of often as a supporter of women in public office and to be a career strategist to women in need.
Saundra Sharp-Conte, former educator of over 25 years and everyone's favorite class mate and volunteer, Saundra Sharp-Conte is known for her volunteerism in many activities throughout the City of East Orange. From helping to organize class reunions, scholarship events, or volunteering at her place of worship as an active member of Messiah Baptist Church, Saundra always knows what is going on and is willing to spread a positive word to ensure others do too.
Shalonda Owens, the First Lady of Messiah Baptist Church, is known to spearhead many women empowerment programs. A volunteer in and out of the church, Shalonda meets people where they are to assist in their needs. She works at the City of East Orange where she promotes excellence everywhere she goes.
Sharnette Vidal, Vice President of Nassan's Place – business professional and Advocate for children and families affected by Autism. The right hand person to founder Nadine listed above. Sharnette uses her professional skills and sweet demeanor to advance Nassasn's Place and support families effected by autism.
Shawneque Johnson, President of the Orange Board of Education working hard to help youth in Orange. This is the first all-elected board of ed vs. appointed. 
Sheila Y. Oliver, LT Governor, Lieutenant Governor Oliver is a self-described "Jersey Girl," born and raised in an ethnically diverse Newark neighborhood. Lieutenant Governor Oliver was inspired as a young girl to be a fighter for the voiceless when her eyes were opened to societal injustices and inequities around her, often citing "A Tale of Two Cities" as her youth awakening. She has since pioneered a successful career in public service advocating for social justice, women's equality, and education, ultimately becoming the first woman of color to serve in a statewide elected office in New Jersey history. In addition to her role as Lieutenant Governor, she serves as Commissioner of the Department of Community Affairs, where she has led efforts to strengthen and expand initiatives for fair and affordable housing, community revitalization, homelessness prevention, and local government services that support New Jersey's 565 municipalities. Under her leadership, the Department has also expanded and leveraged a wide range of initiatives aimed at assisting distressed municipalities, including the federal Opportunity Zones tax incentive, the newly revived Main Street New Jersey program, Urban Enterprise Zones, the Neighborhood Preservation Program, and the Neighborhood Revitalization Tax Credit program, which received increased funding. In her role as Acting Governor, she has signed multiple bills into law, including those that established a Caregiver Task Force to identify ways to support people taking care of loved ones who are elderly or disabled, require all public school students in grades 6-8 to receive financial literacy education, strengthen equal pay for equal work by preventing employers from asking employees' previous salary history, and protect employees from wage theft. Across her career, Lieutenant Governor Oliver has worked in the public, non-profit, and private sectors, and has taught numerous college courses. She has served as a member of both the East Orange Board of Education and the Essex County Board of Chosen Freeholders. In 2003, she was elected to serve the 34th Legislative District in the New Jersey General Assembly. A trailblazer in every sense of the word, in 2010 she became the first African-American woman in state history to serve as Assembly Speaker, and just the second in the nation's history to lead a state legislative house. A proud alumna of the Newark public school system, Lieutenant Governor Oliver graduated cum laude from Lincoln University, and received her Master of Science Degree in Community Organization, Planning and Administration from Columbia University. She is a proud 40-plus-year resident of East Orange where she treasures her time with her 91-year-old mother, who has always encouraged her to be a critical thinker while fostering her passion for helping people through effective public policy.
Siobhan Webster, a woman in STEM as a math teacher at Whitney E. Houston Academy of Creative Arts Siobhan is a well respected educator of many. 
Stephanie D. Burroughs, president of StephanieSpeaking LLC, the creator of the "Big Contract Bootcamp Digital University", "The Art of Promoting – Networking, Branding & Communication Digital Program" and author of her book, "Dating Your Business Prospect – Practical Strategies for Successful Business Matchmaker Meetings". Dr. Burroughs has spoken for a variety of organizations including corporations, non-profit organizations, professional associations; universities; faith based organizations and more. Her wholistic, inspirational and common sense approach fuels her mission to help business owners vanquish their fear and frustration and ignite their confidence and clarity in their pursuit to successfully compete and win public, government and corporate contracts.  A sought-after speaker, Dr. Burroughs has presented keynote presentations, created and presented hundreds of workshops for the small business community, corporate, non-profit and professional organizations. For over 30 years Dr. Burroughs, a supplier diversity champion, has advised and navigated more than 2000 business owners through public, corporate and government procurement programs and requirements and the completion and effective use of diversity certifications. Her impact on her clients helped them to win over $900 million in contracts. Stephanie has created more than 200 training programs, seminars, webinars, expos and matchmakers which provided business owners the opportunity to effectively market, connect and build relationships with representatives from public agencies, local, county, state and federal government and corporations. Dr. Burroughs has worked on some of the largest New York and New Jersey construction projects providing on-site construction contract compliance monitoring for M/W/S/DBE programs; project and program management for small, minority, and women business development; certification auditing and determinations; and diversity program development.
Sueann Gravesande. Orange Board of Education member working hard to help youth in Orange. 
SuSu Stewart, founder of Su Su Productions, SuSu Productions began with a mere dream that was shortly brought into a reality through hard work and non-stop determination by Su Stewart. SuSu Productions was created through the mind and strength of a true fireball. Along with her wit and spontaneous personality she has put together a team of people who not only see her vision and desire to work along to bring the ultimate dream to fruition, but also she has enabled the vision to be transpired through the work of projects that have not gone unnoticed. Her spirit is infectious to everyone she comes into contact with. She does not back down to anyone who stands in her way to achieve her dreams. SuSu Productions has been blessed to work along with some of the all time greats in the Entertainment Industry such as: Freedom Opera Gospel, The World Famous Apollo Theater, Central Park Summer Stage, City Of Newark, NJ, Natalie Wilson, Kenny Bobien, Dorothy Norwood, Soul Brothers Productions, SuSu Bobien, The Clark Sisters, Rock Steady Crew, CeCe Rogers, Martha Wash, Big Daddy Kane, Alison Williams, Freddie Jackson, Angelo Ellerbee, Power House Entertainment, Atwork Entertainment, Teresa Weatherspoon, Badboy Entertainment, Richard Smallwood, Elisabeth Withers, Gordon Chambers, Donald Lawrence, John P. Kee, CeCe Winans, Karen Clark- Sheard, Joe "Flip" Wilson, Stanley Brown, Hezekiah Walker, Tonex, Capone, Mo'NiQue, Talent, Queen of Soul Aretha Franklin.
Tamika Garret Ward, East Orange 4th Ward Councilwoman and Educator, Garret Ward is entrenched in the community and committed to serving its needs.  is a lifelong resident of East Orange whose family has a long history in the City dating back over 90 years.  She is a product of the East Orange Public School System and is a proud "Panther "Alumni of the 100th graduating class of East Orange High School.  She received a Bachelor's Degree in Political Science from Montclair State University and a Master's Degree in Education:  Administration and Supervision from St. Peter's University. Tameika worked as a Summer Youth Employment Office    Assistant with the City's Division of Real Property.  In 1989 she became a lifeguard and      became an American Red Cross Water Safety Instructor.  In 1992 Tamika became a Lifeguard First Aid and CPR Instructor and a Certified Pool Operator.  She worked her way up to Pool Manager and eventually Aquatic Director/Coordinator for the East Orange Department of Recreation and Cultural Affairs. Tamika spent 26 years training, certifying and hiring minorities as professional lifeguards.  She along with her assistant (Coach Counts) coached an award-winning City of East Orange Youth Games Swim Team during the early 2000's.  They also won the New Jersey Recreation & Park Association Excellence in Educational & Interpretive Programming Award for Autistic Swim & Safety Lessons (2017).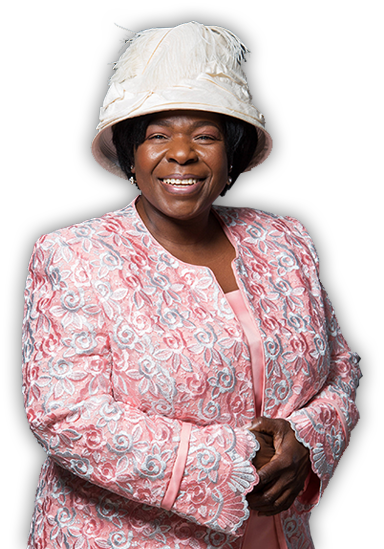 Toyin Laoye, Dr., Senior Pastor of Dominion Cathedral, a place where the gospel of Jesus is preached undiluted, with great revelation and transformation.
Tracey S. Cosby, an attorney at law in the Oranges, former president of the NAACP of the Oranges and Maplewood branch, and supporter of women breaking glass ceilings and reaching higher heights, Tracey Cosby is well respected and committed to serving the community.
Tracy Munford, Public Relations Expert. The roots of Tracy's service are based in a large extended family from East Orange, with more than 60 first cousins and more than 40 second cousins and her commitment to her home for the last 15 years – the city of Newark and the County of Essex. She has more than 25 years of diverse experience in public relations and community engagement, having worked in the healthcare, government, pharmaceutical, transportation, media and non-profit industries.  She has worked for WRKS-KISS FM Radio, Channel 9 News, New Jersey Transit, City of East Orange, Essex Valley Healthcare/East Orange General Hospital, Bristol-Myers Squibb, the State of New Jersey, the Community Service Society of New York, and Ms. Foundation for Women and Magazine. Tracy has extensive experience in local, state and international government. In State government, Tracy served as a member of the Governor's Communications Roundtable under Governor Jim McGreevey.  She has also served as Communications Director for three Attorney's General and the NJ Board of Public Utilities. In addition, with her own Public Relations firm, Tracy served as Congressman Donald M. Payne, Sr.'s speechwriter for two years until his passing and she served as a Crisis Communications Consultant for the Congressional Black Caucus Foundation. Tracy's career has taken her far and wide, having done public relations for New Jersey's First Trade Mission to Africa and having participated in the North American Coordinating Council Women Leaders Exchange Program – a select group of 10 women from the U.S. selected to meet with Chinese women leaders and officials in Taiwan.  She spent 2 weeks in Taipei as a guest of the Taiwanese government. Tracy believes her greatest work is her passion for community service which began nearly 30 years ago with the passing of her mother and her membership in the North Jersey Unit of the National Association of Negro Business and Professional Women's Clubs, Inc. and it continues today in her role as the former Program Chair and Vice President of the Montclair Drifters- where nearly $100,000 in community programs and scholarship were distributed during her four years in as the VP.
Winifred Smith, the Operator of Zadie's Early Childhood Center runs the family owned business which is a state of the art highly rated daycare center and school. Zadie's interests and efforts are intensely focused on delivering high-quality, academically-focused childcare and family-friendly services to children of parents pursuing their personal and/or professional goals.
Yancisca Loften-Cooke, Ed.D. Principal of Forest Street Community School, click here to see her in action.
Yvonne Donna Marshall, Owner and Broker Exit Platinum Realty, with more than 16 years experience, Yvonne "Donna" Marshall has established a reputation of integrity and honesty. As the Broker of Record and part-owner of EXIT Platinum Realty, she is dedicated to not only her clients, but her agents as well. Tireless in her desire to have an office that is "family-oriented."
Honorable Mentions:
Adrienne Lockett in Memoriam 

Al-Nisa S Muhammad 

Anna Mora

Catherine Lockhart

Carol Clark 

Deanna Philips

Debra Chandler

Esney M. Sharpe

Fatimah Turner

Gloria Stewart

Idrissa Uqdah

Jacquelyn Blanton

Lauren Shears Agnew

Natalie Johnson, MD

Phyllis Burrell

Precious Osagie-Erese

Samantha Crockett

Sandra Bowles

Shawneque Johnson

Theresa Calhoun

Tisa Singleton

Tyshammie Cooper

Yasmeen Chism, PHD Candidate

Zammeah Bivins
Please note: This list is not all encompassing as it is just 100 women out of MANY who are making a difference. If you see that someone who is not named and you believe they should have been, simply email YourNews@tapinto.net with their name and a few sentences about them. We will add them to honorable mentions this year up until April 4th and consider the submission for next year.
TAPinto East Orange/Orange is an online newspaper serving East Orange and Orange a part of a network of more than 80 franchised local news sites in NY, NJ, and FL. TAPinto recently won 3 of 5 excellence in local journalism awards by the Center for Cooperative Media in NJ. We are an accredited by the NJ State Police which is done through the New Jersey Press Association in which we are long-standing members of. We take pride in providing the community with objective news, fact finding reporting, while featuring positive stories and awareness campaigns daily.
Got a news tip or opinion? Interested in advertising? Looking to write a column or to provide freelance reporting? Email us at YourNews@tapinto.net.
Sign up for our FREE daily eNews and follow us on Facebook and Twitter.