Diagnosed with Mesothelioma? Talc May Be the Cause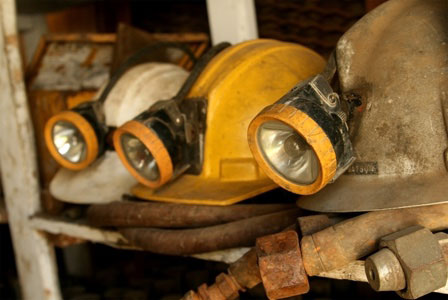 Anyone diagnosed with mesothelioma who has no known history of asbestos exposure may have been exposed to talc.
The majority of people with mesothelioma can identify when and where they were exposed to asbestos. Most mesothelioma patients were exposed occupationally while working blue-collar jobs. Anyone who worked in insulation, construction, mining, industrial and factory jobs faced the highest risk of exposure.
Some mesothelioma patients were exposed through a family member who worked with asbestos and unknowingly brought it home. This kind of exposure is known as secondary asbestos exposure.
Those who develop mesothelioma with no prior asbestos exposure may have developed the cancer as a result of talc exposure.
Talc Cover-Up: How Companies Hid Dangers from Consumers
Talc companies have covered up the dangerous health effects of their products like asbestos product manufacturers covered up the effects of asbestos.
Johnson & Johnson Talc Cover-Up
Unsealed documents from the 1970s suggest that J&J knew asbestos was in their talc. These documents surfaced during a 2017 lawsuit filed by more than 50 women in St. Louis who claimed J&J's Baby Powder caused them to develop ovarian cancer.
A 1973 internal report acknowledged the presence of asbestos at J&J's Windsor talc mine in Vermont. The report said J&J's baby powder contained trace levels of two types of asbestos. A J&J official in the report suggested using cornstarch in their baby powder instead of talc.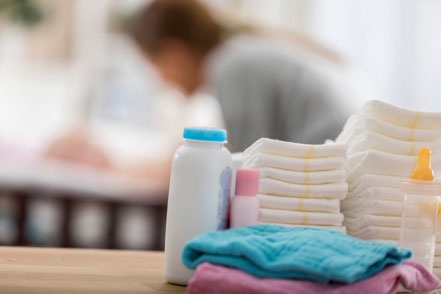 A document from 1974 indicates the director of research and development at Windsor mine was aware of asbestos contamination. He recommended "the use of citric acid in the depression of chrysotile asbestos" to process talc extracted from the mine.
"The use of these systems is strongly urged by this writer to provide protection against what are currently considered to be materials presenting a severe health hazard and are potentially present in all talc ores in use at this time," the director wrote in the document.
J&J also concealed their knowledge of asbestos-contaminated talc they bought from the Val Chisone mine near Turin, Italy. Documents revealed that a J&J research scientist convinced the mine's owners to stop distributing the English version of a marketing booklet that referenced trace amounts of asbestos in the talc.
"The business threat is that it can raise doubts on the validity of the documentation of purity and safety of talc," the J&J scientist wrote.
J&J continues to refute claims that its products contain asbestos.
On Feb. 9, 2018, shareholders who purchased J&J securities between 2013 and 2018 filed a class action lawsuit against J&J.
The lawsuit seeks to recover damages for alleged violations of federal securities laws. It claims that J&J knew its talc contained asbestos fibers and that exposure to those fibers causes mesothelioma and ovarian cancer.
BASF Talc Cover-Up
A class-action lawsuit was filed in 2017 against BASF and its attorneys claiming they hid and destroyed evidence of asbestos contamination at a talc mine in Vermont.
Germany-based BASF acquired the mine and its liabilities in 2006 when it bought out Engelhard Corporation, the mine's original owner.
In 1983, Engelhard settled a lawsuit involving asbestos at the mine. Officials from Engelhard testified in depositions that the company knew asbestos was in the talc and tried to hide the evidence. Evidence was sealed upon settling, and Engelhard and its attorneys claimed in future lawsuits for more than two decades that the company's talc was not contaminated with asbestos.
In 2009, the daughter of an Engelhard scientist filed a lawsuit claiming she developed mesothelioma as a result of secondary asbestos exposure. Her father testified that Engelhard was aware of asbestos in their talc and that the company's legal department "told us to purge our records."
In addition to the class-action lawsuit, another lawsuit filed in New Jersey seeks to force BASF to reveal dozens of documents about their talc. BASF claims these documents are confidential.

Questions about this story, talc, asbestos or talc litigations?