MarketersMEDIA / Newsroom /  Court Martial Lawyer Timothy Bilecki Opens New Law Firm in Tampa, Florida
From Hawaii to Florida, Bilecki Law Group has strategically moved to their new home to enhance further defense assistance to US military service members.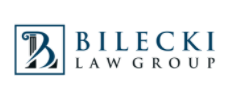 Tampa, Florida, United States – April 20, 2021 /MarketersMedia/ — Bilecki & Tipon, LLLC has announced its demerger into two separate entities which are Tipon & Liebenguth, LLLC and Bilecki Law Group, PLLC. Bilecki Law Group has now moved to its new home in Tampa, Florida to better serve and defend US Military service members in the Southeast region who are facing criminal charges against allegations of sexual assault, fraud, drug trafficking, and violent crimes in courts-martial.
The law firm, which is led by US military veteran Timothy J. Bilecki has earned a solid reputation as hard-hitting attack dogs in the courtroom. "This relocation to Tampa will allow us to provide an even higher level of service to our clients stationed in the Southeast region," said Mr. Bilecki. "This is an incredibly exciting move for us. Our new permanent home in Tampa means a lot since this is where I was born and raised. We want to continue being part of a vibrant and thriving community, and there is no better city to represent that than Tampa. So, to me, this a sort of a homecoming," he added.
Probably the few court-martial defense firm in the country who utilizes a retired law enforcement investigator. For Bilecki Law Group, having an investigator is often crucial in winning a case. Bilecki Law Group will serve as a boutique practice focusing on defending Soldiers, Sailors, Airmen, and Marines who have been accused of serious court-martial allegations. With the sharp increase in military sexual assault prosecutions, they often represent those who have been falsely accused, ensuring that wrongful convictions do not occur.
"He will go to great lengths to represent you and do the best to his ability," according to a US Marine who was falsely accused. "I highly recommend this lawyer for NJP or court-martial." The military lawyer has already defended countless US service members who were wrongly accused. "We are your last line of defense. We don't just plead guilty. We fight back," said Timothy Bilecki, the managing attorney of Bilecki Law Group. And to help with his cause, Attorney Benjamin Gold from Bilecki and Tipon, LLC will be joining the military defense law firm.
Closing arguments made by court-martial defense lawyer Bilecki at trial were featured in the 2018 book 'Kick-Ass Closings: A Guide to Giving the Best Closing Arguments of Your Life.' Additionally, Bilecki celebrates a Superb 10.0 rating on Avvo. He's was previously acknowledged as one of the 'Top 40 under 40' defense attorneys during his earlier years as a trial lawyer.
To learn more about Bilecki Law Group, visit their website at https://www.bileckilawgroup.com/ and avail of their free case evaluation.
About Bilecki Law Group:
Bilecki Law Group is a Tampa, Florida-based law firm that primarily defends US Military service members facing criminal charges and adverse administrative actions under the UCMJ. Formerly based in Hawaii under Bilecki & Tipon, LLLC, Attorney Timothy J. Bilecki and his partner, Attorney Noel Tipon decided to split into two entities to support Mr. Bilecki's focus on expanding its presence in Florida and the Southeast, a key growth for Mr. Bilecki and his team in the future.  
About Timothy J. Bilecki:
Mr. Bilecki specializes in defending military service members against allegations of sexual assault, financial fraud, drug trafficking, and violent crimes in courts-martial. His passion is to defend those who serve and provide them with the absolute best chance of winning their case and changing their lives for the better.
Contact Info:
Name: Tim Bilecki
Email: Send Email
Organization: Bilecki Law Group
Address: 601 S Harbour Island Blvd Suite 109, Tampa, FL 33602
Phone: (808) 745-1041
Website: https://www.bileckilawgroup.com/
Source URL: https://marketersmedia.com/court-martial-lawyer-timothy-bilecki-opens-new-law-firm-in-tampa-florida/89005874
Source: MarketersMedia
Release ID: 89005874